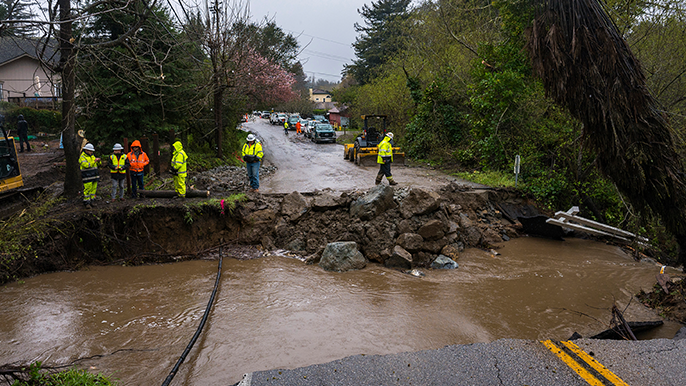 ---
Yet another historic storm ravaged San Francisco with hurricane-force gusts. The storm is finally settling down but not without leaving behind the threat of flooding across the Bay Area and at its peak, nearly 200,000 PG&E customers were without power.   
The weather intensified so quickly that it was classified as a bomb cyclone and brought heavy rain and wind gusts as high as 88 mph to the region.  
A couch was seen airborne and just a week after winds knocked over a big-rig on the Richmond-San Rafael Bridge, another big-rig upended on the Bay Bridge, snarling traffic. Additionally, a toppled tree caused at least one death in San Mateo County. 
San Francisco International Airport reported delays early today and showers will continue along the coast from San Francisco to San Diego as the system moves inland.  
Keep it on 560 KSFO and KSFO.com for dependable as conditions change.