MERCEDES!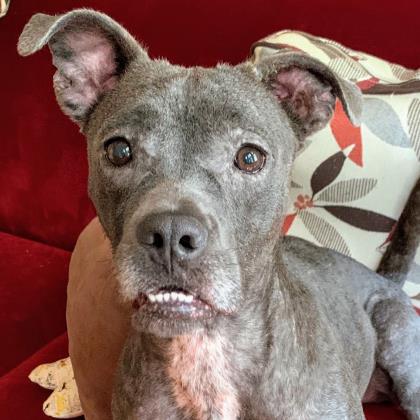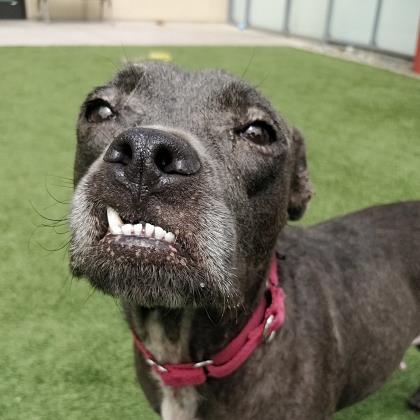 | | |
| --- | --- |
| Age | 5 y |
| Weight | 39 lbs; 11 oz |
| Gender | Female |
| Breed | Mix Terrier, American Pit Bull |
You will be traveling in style when Mercedes joins your family. This sleek girl comes well appointed with a wagging tail and always a smile on her face. She is a friendly lass who is learning leash walking and making good strides at it. Mercedes is a rather shy girl who is new to the city and still adjusting to being here. She isn't a fan of loud noises and prefers a calmer home to live in. Mercedes likes to play "What's that smell?" and she wants to sniff everything when she is outside. She is a sweet gal who is waiting for you to take her home. If you are interested in meeting Mercedes, please fill out the online pre-adoption form today.