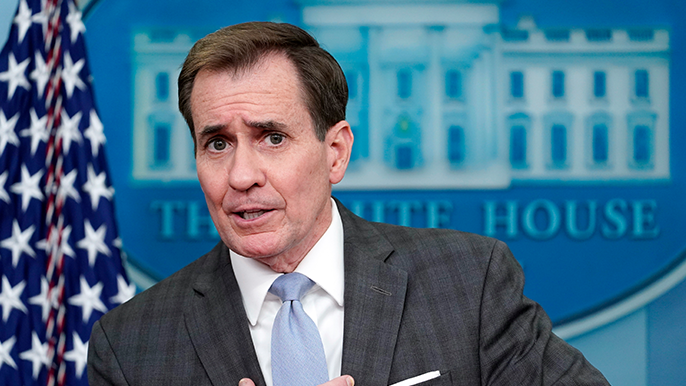 ---
The United States military shot down a "high-altitude object" flying over Alaskan airspace and Arctic waters on Friday afternoon.
"The object was flying at an altitude of 40,000 feet and posed a reasonable threat to the safety of civilian flight," White House National Security spokesperson John Kirby explained. "Out of an abundance of caution, and at the recommendation of the Pentagon, President Biden ordered the military to down the object and they did and it came inside our territorial waters and those waters right now are frozen."
"We're calling this an object because that's the best description we have right now," Kirby continued. "We don't understand the full purpose. We don't have any information that would confirm a stated purpose for this object."
"At the direction of the president of the United States, fighter aircraft assigned to U.S. Northern Command successfully took down a high-altitude airborne object off the northern coast of Alaska at 1:45 Eastern Standard Time today within U.S. sovereign airspace over U.S. territorial water," said Pentagon press secretary Brig Gen. Pat Ryder.