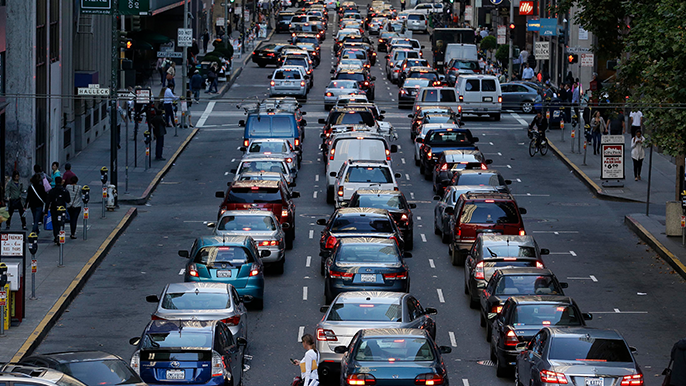 Pack your patience and keep it on 560 KSFO for dependable traffic updates because a AAA travel forecast says that over 42 million Americans are expected to travel 50 miles or more during the Memorial Day holiday weekend.
Most travelers will drive, with a 6% rise from last year, totaling 37.1 million motorists on the road.
Nearly 3.4 million people are expected to fly, which may make it one of the busiest times at airports since Memorial Day in 2005.
AAA suggested Bay Area residents heed these tips:
When you're leaving, avoid traveling from 3-6 p.m. on both Thursday and Friday. Instead, leave before 1 p.m. on Thursday and noon on Friday.
At the end of the weekend, noon-3 p.m. Monday and 4-6 p.m. Tuesday are expected to be busy. Better times are before 10 a.m. on Monday, and before 2 p.m. or after 6 p.m. on Tuesday.
The returning route from Sacramento to San Francisco via westbound I-80 is expected to be about 44 percent busier than usual at 9 a.m. Saturday.
Expect to pay more for travel. On top of California's already high gas prices, AAA says its booking data shows a 40 percent increase in airfares to this year's top destinations. International travel is surging as well, with a 250 percent increase over 2022.