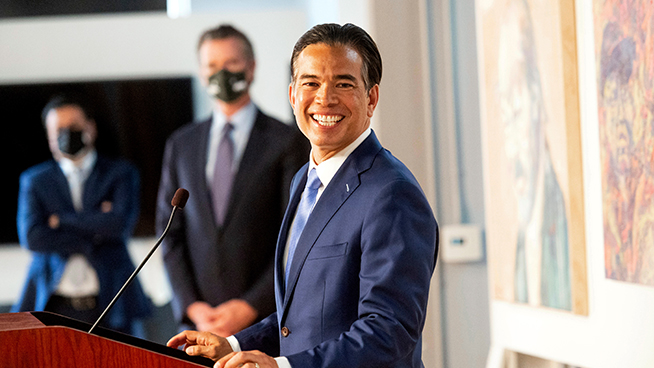 ---
While considering a run for Governor, California Attorney General, Rob Bonta, will review a decision by the San Francisco District Attorney, Brooke Jenkins, not to bring any charges against the private security guard who shot and killed Banko Brown outside a Walgreens store last month.
Coincidently, Bonta is "seriously considering" running for governor.
"Our office has agreed to review whether the San Francisco District Attorney's decision not to file charges was an abuse of discretion," a spokesperson for Bonta told the San Francisco Standard.
Jenkins released footage of the incident and claimed that the guard, Michael Earl-Wayne Anthony, acted in self-defense when Brown threatened to stab him before he shot and killed Brown.
According to SF Gate, "It is uncommon for state and federal attorneys general to take up cases that local officials have already made a decision on."