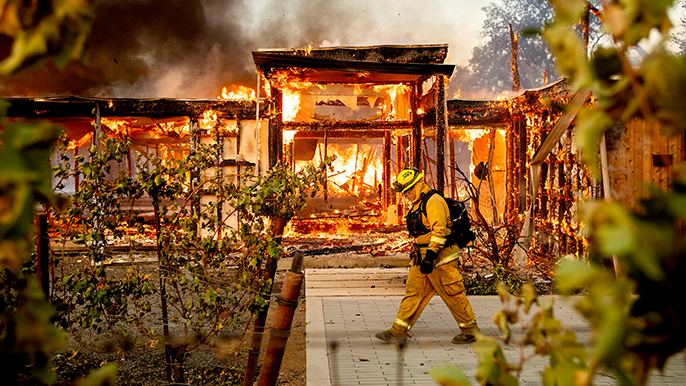 ---
State Farm will stop accepting new homeowner insurance applications in California, with the state claiming that the decision is due to climate change.
The decision will not affect existing customers or personal auto insurance. However, it will affect new home buyers or those rebuilding following destructive wildfires.
California's high cost of construction and the increased threats of disasters, including wildfires, were cited in the announcement made on Friday.
California has some of the most expensive housing costs in the nation amid a shortage that many say has exacerbated the homeless crisis up and down the state. The state plans to spend about $30 million to build 1,200 small homes. The number of multifamily homes built in California has increased by 25% per square foot from 2010 to 2020 after adjusting for inflation, according to the Terner Center for Housing Innovation.
Additionally, wildfires continue to threaten homes in the state. State Farm, however, has pledged to cooperate with the insurance department of the state, with the aim of resuming coverage.
Notably, experts blame California's lack of controlled burns for the wildfire problem – California conducts significantly fewer prescribed burns compared to Florida, which is half its size.