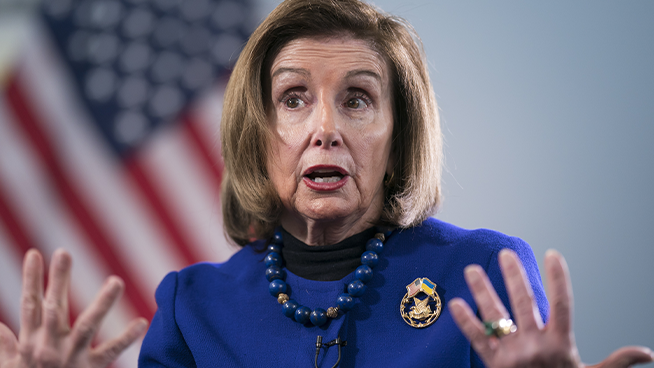 ---
Former House Speaker Nancy Pelosi says the U.S. is doomed if the former president is elected to another term in the White House in 2024.
In an article in the Intelligencer, Pelosi was asked about the prospect of a second Trump term. "Don't even think of that," she said. "Don't think of the world being on fire. It cannot happen, or we will not be the United States of America.
"If he were to be president, it would be a criminal enterprise in the White House."
Pelosi, who oversaw two impeachments of Trump — he was acquitted both times by the Senate — went after Trump following the former president's arraignment Thursday in Washington, D.C., on a four-count indictment regarding allegations that he attempted to subvert the results of the 2020 election.