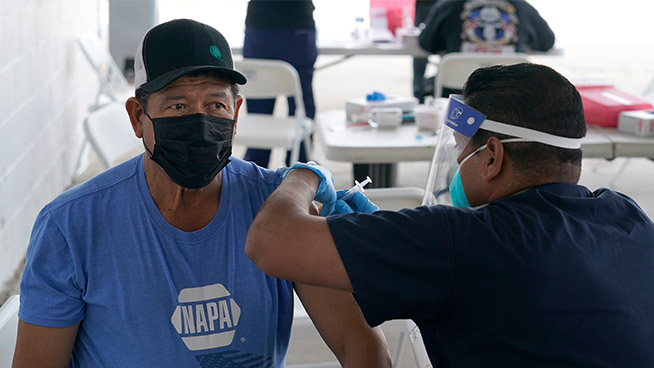 ---
Leaders in one Southern California city are taking steps to make sure their community doesn't have to deal with masks or COVID-19 mandates.  
The Huntington Beach City Council voted four-to-three this week to ban universal mask and COVID vaccine mandates in the city. Those who test positive for COVID-19 would still have to wear a mask in certain settings.
Supporters of the ban say such mandates infringe on the freedoms of Huntington Beach residents.
Opponents say the city never had a mask or COVID mandate to begin with and that the vote was just political grandstanding.