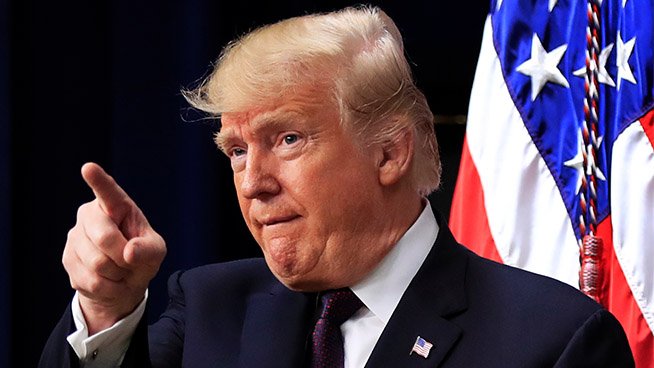 ---
Former president Donald Trump is preemptively warning that any incriminating evidence found at his Florida estate was planted there by the FBI.
Trump complained on his social media platform Wednesday that his lawyers were not allowed to observe the federal agents who searched the property on Monday.
He explained, "Everyone was asked to leave the premises, they wanted to be left alone, without any witnesses to see what they were doing, taking or, hopefully not, 'planting.'  Why did they STRONGLY insist on having nobody watching them, everybody out?"
The FBI searched Trump's home in Palm Beach, Florida, Monday reportedly as part of an investigation into Trump's well-documented refusal to turn over presidential records at the end of his term.